Welcome to Superkarts Australia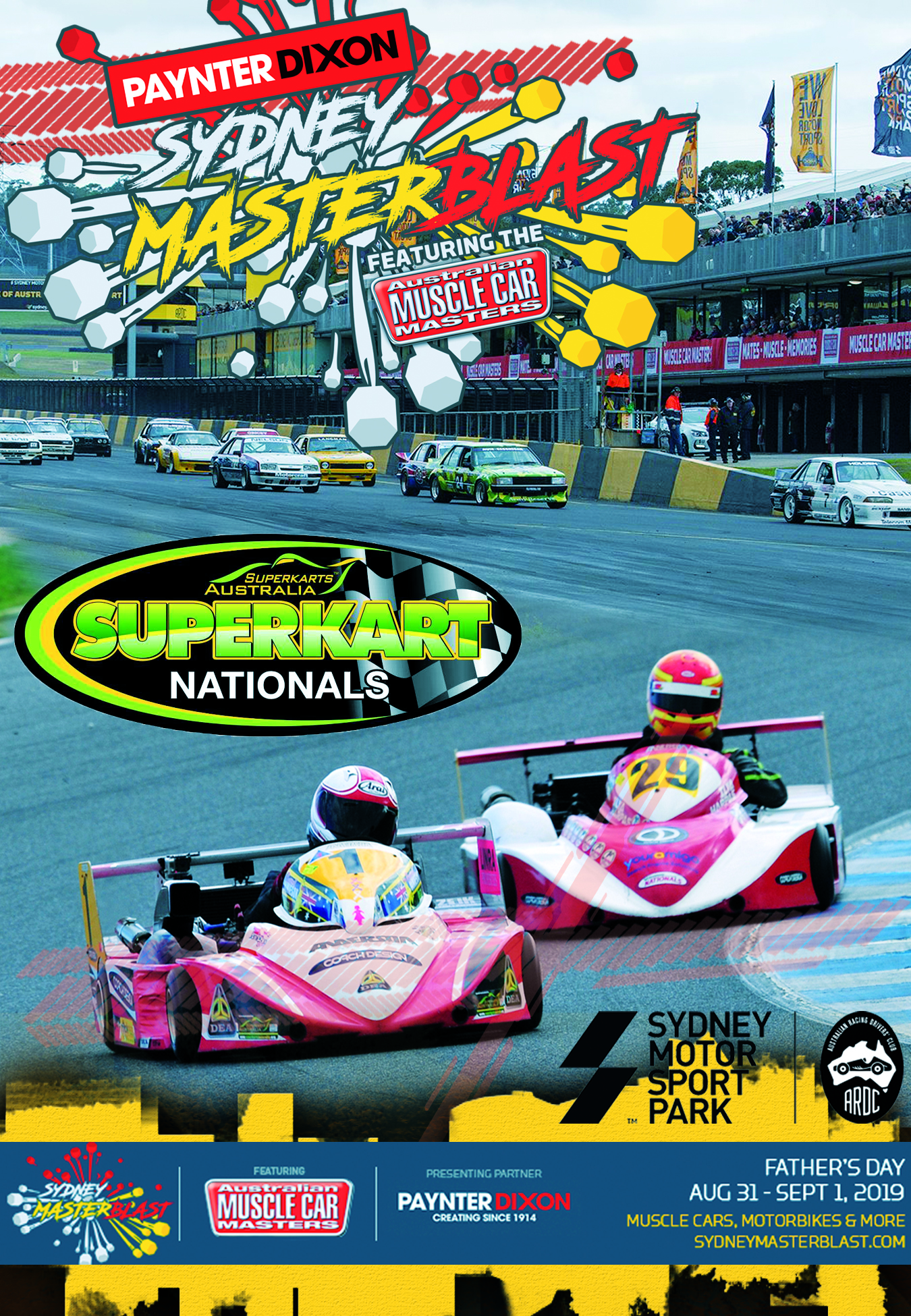 Father's Day Weekend 2019
LEADING DESIGN and construction company Paynter Dixon is partnering with the Australian Racing Drivers Club to present this year's inaugural Sydney MasterBlast featuring the Muscle Car Masters at Sydney Motorsport Park.
The event marks the return of the annual Muscle Car Masters event, now in its 14th year, to its traditional Father's Day weekend date, and also the return of the popular Touring Car Masters series after an absence of several years.
The Paynter Dixon Sydney MasterBlast event will celebrate Australia's Muscle Car heritage, along with some modern-day SuperKart and motorcycle racing.
Saturday evening racing under lights will feature Touring Car Masters, Group C & A Heritage Touring Cars, Group N Historic Touring Cars and Production Touring Cars.
Saturday and Sunday will also see Sports Sedans, Classic Sports Sedans Group S and SuperKarts in action, along with classic motorbikes on Sunday.
As a special treat for Father's Day, there will be a MasterCruise on offer on Sunday morning where fans can get out on the track in their own car for a controlled cruise with seatbelted passengers on board.
There will also be a Mega Muscle Car Show'n'Shine where some of the best turned-out muscle cars in the country will be on display.
Check out the promo HERE!